Desktop Support
Our certified technicians are experienced in the installation and maintenance of many applications. We can troubleshoot issues with any Microsoft, Adobe, or other third party software you may have. We are also very experienced with hardware and can repair any problems you may have with your computer, laptop, or peripherals.
Server Support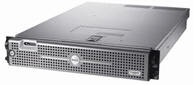 Our server technicians have many years of experience dealing with Windows Server technologies. Whether it's email, web sites, users and group policy, or even CRM products, we can help you to maintain your servers and the applications you rely on most. We will also make sure that your network remains virus and spyware free using the best anti-spyware and anti-virus software.

Networking
Our network engineers are highly knowledgeable in all aspects of networking ranging from wireless networks to Cisco Routing and Switching and VPNs. We can make sure that your network is fast as well as secure from outside threats.

System Monitoring
We are here to monitor your critical systems 24/7.  Our software will monitor system resources, user access, Microsoft updates, back jobs and much more.  When a critical alert is received a ticket is automatically created for our certified Technicians to proactively resolve.

Disaster Recovery Solutions
There's no such thing as a minor disruption.  Any event that prevents work from happening can be catastrophic for your business.  We have Disaster Recovery solutions that fits businessess of all sizes. 

Cloud Solutions
Enabling our Cloud reduces IT costs for your business.  From hosted Exchange and instant messaging to offsite backups, we've got you covered.

Database Administration
Database servers are often the most valuable part of anyone's network. They contain all of the valuable data that you rely on to run your business.Our technicians are highly skilled in the maintenance, up-keep, and administration of this most important data. We will make sure that it is properly backed up in case of emergency. We will also regulate their use so that your data is the most secure it can be.

Procurement Services
As a Premier Reseller, we can procure hardware and software far below retail cost.  Save hundreds or even thousands of dollars just by calling us first.  Our Sales staff can provide you with a quote within 24 hours of receiving your request.
Exchange Administration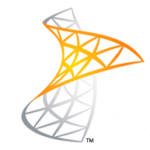 In today's world email is a tool used to communicate globally.  Having your Exchange server go down may bring communication to a standstill.  We can prevent costly downtime by performing routine maintenance and configuration of your Exchange server.  Our technicians are Microsoft certified and have extensive industry experience.